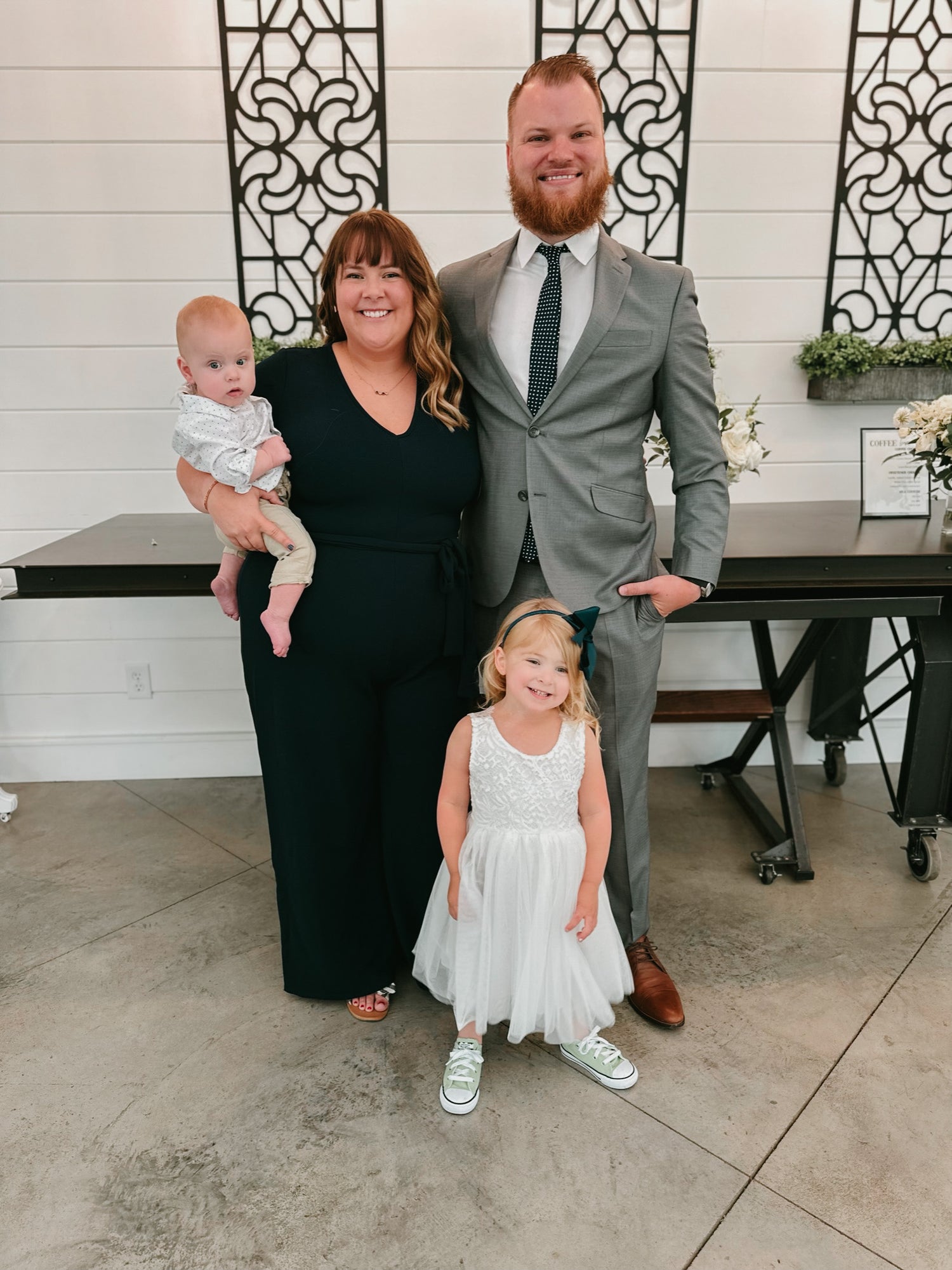 Oh, hi!
Wise Words Studio was created in 2021 as a way to express my creativity and build something that is just for me. As a stay at home mom it is important for me to show my children as they get older that they can do anything they set their mind to, and growing this business has been a way for me to prove that to them!
My goal with my business is to create modern home decor and functional pieces that also merge traditional woodworking techniques with a CO2 laser. I love using both my technical/digital abilities to design and cut with my laser while also having the skills in my wood shop to level them up.
I live in Pendleton, Indiana with my husband, Kiefer, two children, Blakely and Milo, and our goldendoodle, Lilly.
Button label